Share this URL: https://roundtable-migratorytimes.peatix.com/
Migratory Times: A Roundtable Discussion
Event details:
Sunday, 28 July
2 - 4pm
Oldham Theatre

Migratory Times: A Roundtable Discussion brings together specialists in Chinese studies, Singapore, Taiwan, and Hong Kong cinema, Modern Chinese literature and Chinese migratory history with Shih Chun, a veteran actor in King Hu's wuxia films, to discuss the themes of the series.

Against the broad strokes of political history, the films reveal the internal conflicts, melodrama and class divisions of migratory lives in exile and alienation. The films themselves are also made in critical times for cinema history with their own histories of loss, rebirth and restoration. As lives and desire collide with the forces of history in fictional frames, what can be revealed about the intersecting forces of production that condition how history can be affectively archived and re-activated in aesthetic works?

Moderator:

Elizabeth Wijaya, Assistant Professor of East Asian Cinema, Department of Visual Studies, University of Toronto

Speakers:

Chan Cheow-thia Assistant Professor, Department of Chinese Studies, National University of Singapore

Ma Shaoling Assistant Professor of Humanities (Literature), Yale-NUS College

Hong Guo-Juin Associate Professor of Asian and Middle Eastern Studies, Duke University

Shih Chun Lead Actor in 大輪迴 The Wheel of Life (1983)

Shelly Chan, Associate Professor of History, University of Wisconsin-Madison

Translator for Shih Chun:

Jessica Tan, Ph.D Candidate in Chinese Literature, Deparment of East Asian Languages and Civilizations, Harvard University

-----
GRAB A CUPPA WITH MUSKETEERS COFFEE ON WEEKENDS

Musketeers Coffee is co-founded by 2 individuals who are passionate about Speciality Coffee. With a vast amount of experience as well as a drive to bring good coffee to people, Musketeers wants to deliver the best cuppa right at your doorstep.
Come find us before screenings at Oldham Theatre on weekends to know more about us!

Ticketholders are entitled to 10% discount for coffee/chocolate drinks. Please present ticket for screening of the day to redeem the discount. Kindly consume drinks before entering the theatre as no food and drinks are allowed.
-----

About Reframe: Migratory Times
26 - 28 July | Oldham Theatre
Click here for the full programme line-up.

Migratory Times presents a series of Chinese language fictional films showing transitional times in Southeast and East Asia. The settings of the films span the Ming dynasty, the Sino-Japanese war and its aftermath, colonial and postcolonial modernity, revolution and resistance and martial law in Taiwan.

Against the broad strokes of political history, these films reveal the internal conflicts, melodrama and class divisions of migratory lives in exile and alienation. The films themselves are also made in critical times for cinema history with their own histories of loss, rebirth and restoration. As lives and desire collide with the forces of history in fictional frames, what can be revealed about the intersecting forces of production that condition how history can be affectively archived and re-activated in aesthetic works?

About the Curator & Moderator


Elizabeth Wijaya is a President's Postdoctoral Fellow at the Department of Asian Languages and Literatures, University of Minnesota (Twin Cities). In Fall 2019, She will begin a tenure-track position as Assistant Professor of East Asian Cinema at the Department of Visual Studies, University of Toronto (Mississauga) where she has received a seed grant to start an archive of Asian short films. She received her PhD in Comparative Literature from Cornell University in 2018 and is working on her book manuscript "Luminous Flesh, Haunted Futures: The Visible and Invisible Worlds of Chinese Cinema." She is a co-founder of the Singapore-based development and production company, E&W Films.



About the Speakers




Chan Cheow Thia is Assistant Professor of Chinese Studies at the National University of Singapore. He specializes in modern Chinese literature, with a focus on Singapore and Malaysian Chinese literary production from the nineteenth century to the present. His research and teaching interests further include diaspora studies and Southeast Asian Studies. He has also written on literature, film and theatre for local and regional Sinophone newspapers and literary journals, such as Lianhe Zaobao (Singapore), Chao Foon (Malaysia) and Fleurs des Lettres (Hong Kong).


Shaoling Ma is Assistant Professor of Literature at Yale-NUS College, Singapore where she works at bringing together the vestiges of "theory"—Marxism, media, and deconstruction—with global Chinese literature, art, and cultural history. Her first manuscript, under contract with Duke University Press, asks what it is exactly that media do during the period between 1861-1906 in China known as the late Qing.


Guo-Juin Hong is Associate Professor of Chinese Culture in the Department of Asian and Middle Eastern Studies at Duke University. Hong's Taiwan Cinema: A Contested Nation on Screen, is the first and only book in English that covers its entire history since the colonial period. Hong has also published on New Taiwan Cinema, queer documentary, sinophone cinemas, and 1930s Shanghai cinema. Hong teaches courses on Chinese language cinemas, melodrama, film historiography, documentary, and audiovisual cultures.


Shih Chun is a Taiwanese acting pioneer who made his screen debut as a leading role in Dragon Gate Inn (1967). He later starred in many martial arts films, such as "Dragon City Ten Days", "Ghost Mirror Ghost", "Arrow Bridge". Shih then clinched the best actor award in the 16th Golden Horse Film Festival for his performance in Legend of the Mountains (1979). He won the Best Actor at the 28th Asia-Pacific Film Festival for Wheel of Life (1983), as well as Best Male Director of the Year at the Republic of China Film Critics Association in the same year. In 2012, he was awarded the 49th Golden Horse Award for Lifetime Achievement.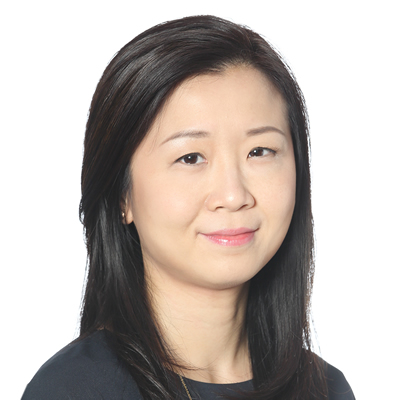 Shelly Chan is a historian of China and Chinese migration at the University of Wisconsin-Madison, USA. Her recent book, Diaspora's Homeland: Modern China in the Age of Global Migration (Duke University Press, 2018), asks how Chinese mass emigration transformed China and reconceptualizes "diaspora" as a series of moments rather than simply as a set of communities. The book is shortlisted for an International Convention of Asia Scholars prize in the Humanities. Chan's current research explores how "Nanyang"—a sea-based migrant geography—rose to prominence in the 1920s and was later replaced by "Southeast Asia"—a land-based national geography—by the 1960s. Chan received her Ph.D. from the University of California-Santa Cruz and is from Hong Kong and Vancouver.

About the Translator


Jessica Tan is a PhD candidate at Harvard University's Department of East Asian Languages and Civilizations. Her dissertation examines Sinophone literature and films produced in Southeast Asia and seeks to demonstrate the complexities of transnational and transcultural exchanges between Southeast Asia and East Asia during the Cold War. Her other research interests include modern and contemporary Chinese literature, Hong Kong film culture and diaspora studies. She graduated from Nanyang Technological University with a B.A. (Hons) in Chinese and received her M.Phil. in Humanities (Literature) from Hong Kong University of Science and Technology.
read more
Updates
The event description was updated. Diff#454175

2019-07-16 04:46:13
Sun

Jul 28, 2019
2:00 PM
-
4:00 PM
SGT
Add to Calendar
Venue
Tickets

| | |
| --- | --- |
| Migratory Times: A Roundtable Discussion - Free Admission | |
Venue Address
Organizer
Want to find more groups and events like this?